00:00 - [XR] Russian Federation and Kazakhstan Online Day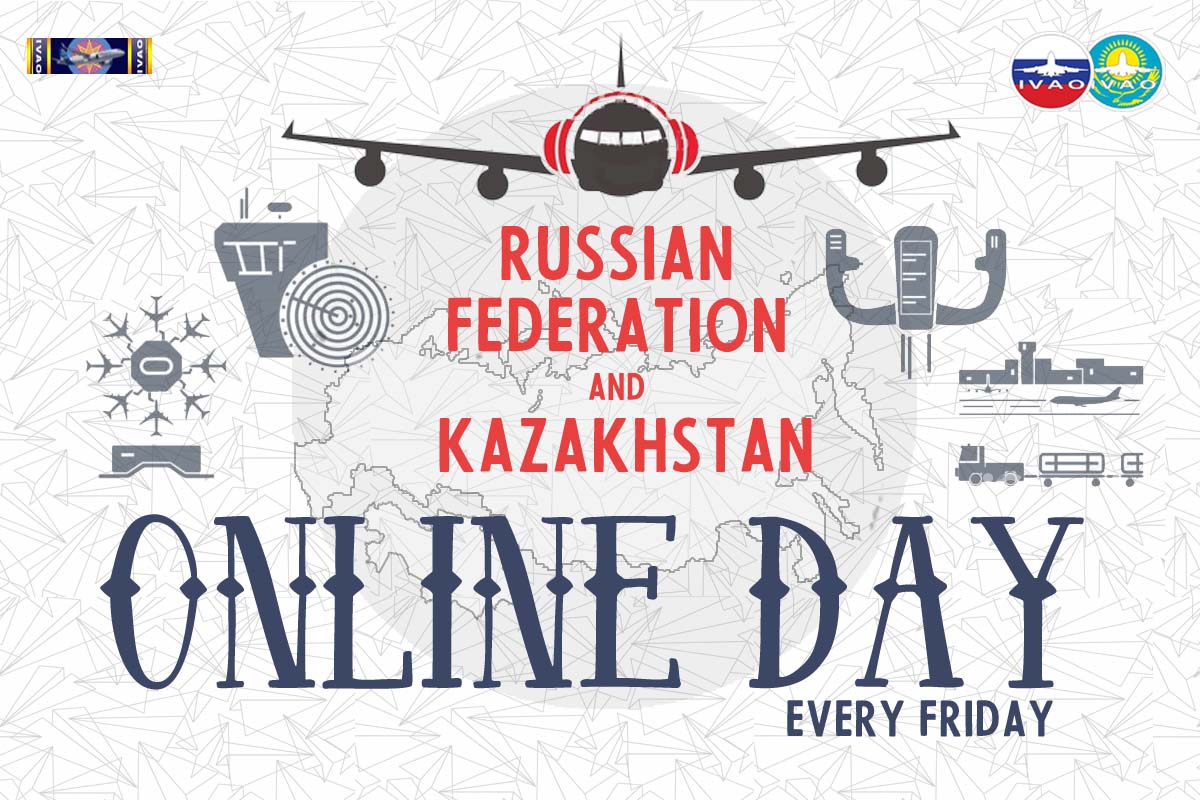 We want to welcome everyone to join us every Friday to enjoy plenty of ATC service and mini-events in the Russian Federation and Kazakstan skies.
We are extremely happy to announce that Online Day Tour is open.
See you there.
For more information click here.
12:00 - [MY] Malaysia Onlineday
IVAO Malaysia will hold our ONLINE DAY every Friday between 1200z - 1600z. ATCs and PILOTs will receive Division Online Day Award after reaching 25 points.
For more information click here.
17:00 - [TN] Tunisia Online Evening
Every Friday IVAO Tunisia is having its weekly Online Evening. The goal of this evening is to attract as much traffic as possible to one or more focus airports situated in Tunisia . These focus airports will vary from time to time in order to give the participating pilots and controllers the possibility to explore the different commercial airports in the vicinity. Make sure to check this thread before participating to the Online Evening to see where the traffic activity will be going on. We look forward to seeing you there!

For more information click here.
20:00 - [PT] Portugal Online day
We are pleased to invite you to join us at fridays, to participate in the Portuguese Division Online Days, where you can flight with the FULL ATC.
For more information click here.
22:00 - [XA] Super Bowl
Join us precelebrating the Super Bowl! This year, New England Patriots will be facing Los Angeles Rams in Atlanta. For this occasion we are going to staff KATL for a Flyinn on 1st of February between 22:00Z and 02:00Z!
For more information click here.