00:01 - [CL] CHILE ONLINE DAY
Chile Online Day takes place every Sunday from 00:01z. Come and join us, full ATC coverage service and a escalated rate of pilots in the skies.

We hope see you there.

For more information click here.
13:00 - [RO] Romanian National Day RFE
In celebration of the Romanian National Day our division invites you to join a Real Flight Event taking place in the country's capital, Bucharest.

A Real Flight Event is an event where the real world airline schedules of an airport are followed during the time of event by all participants.
For more information click here.
14:00 - [XR] Foggy Almaty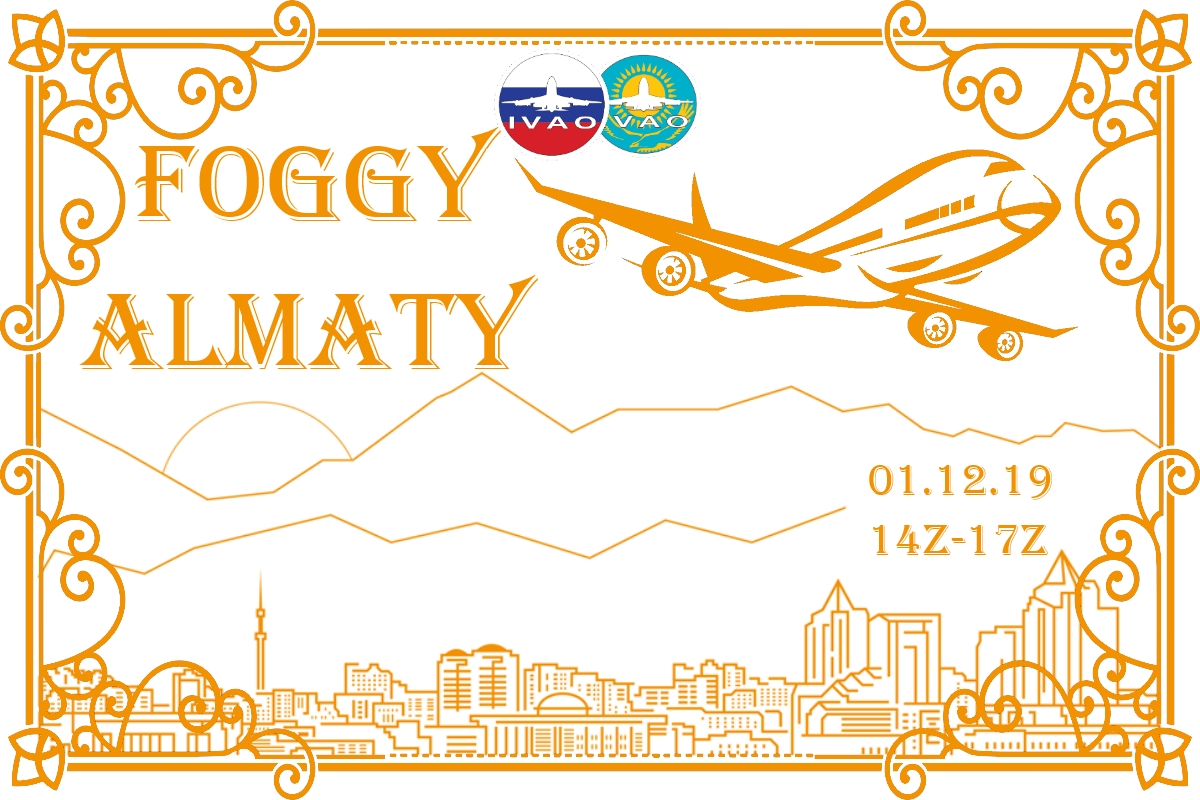 Every year during this time period Almaty is covered with a dense layer of fog. Therefore the airport is equipped with CAT III ILS, but still, it does not help to fully avoid delays and diversions. This Saturday we want to check, who will be more powerful - the weather or pilots together with their systems.
Are you ready for Low Visibility Procedures (LVP), than bring your wings and skills to UAAA on 01 DEC at 14z
For more information click here.
14:00 - [TN] Tunisia Online Day
Every Sunday IVAO Tunisia is having its weekly Online day
Time : 1400z - 1800z
For more information click here.
17:00 - [CH] Swiss Sunday
After the typical hourlong family dinner, the pile of homework or the hours of doing nothing, come fill up the swiss skies! A blast of fresh air before diving back into the week.

Bring over your wings to Switzerland and meet our beautiful airports. Come on to do some IFR between our main airports or take your VFR certified plane out of your hangar!

For more information click here.
19:00 - [HR] Croatia Online Evening
Croatia Online Evening is organised every Sunday from 18:00z. Come and join us, expect extended ATC service and enjoy the magnificent scenery of our country.

We're looking forward to seeing you!
For more information click here.