00:00 - [PE] Online Day
Hey!
Let's fly and enjoy our Online Day.
For more information click here.
00:00 - CU ONLINE DAY 2020-2021
CU ONLINE DAY 2020-21
Every Saturday from 22z - 04z in winter and from 21z - 03z in summer, we celebrate our ONLINE DAY.
Pilots and ATC are welcome.
See you in "The largest of the Antilles"
For more information click here.
03:00 - [UY] Uruguay Online Day, ALL DAY!!
Come fly and enjoy in our online day, every saturday all day long!!
(Peak hour 19z - 23z)
14:00 - [XR] Family of QNH and feet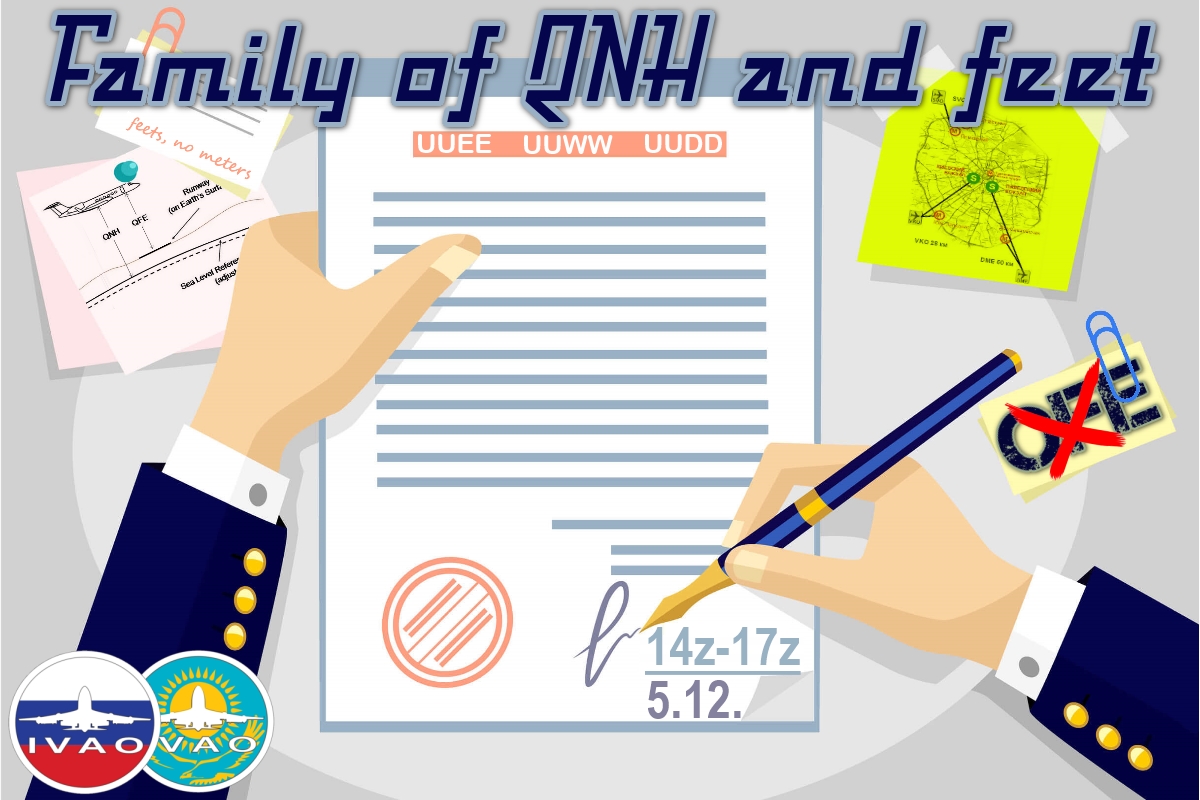 The western part of the Russian Federation says goodbye to meters and QFE below the transition level and joins the "family" of countries that use feet and QNH! Also, the charts of Moscow airports will undergo significant changes, as well as ATC positions over Moscow. Dear friends, we invite you to celebrate this event by visiting one of the three Moscow airports (Vnukovo, Domodedovo and Sheremetyevo)!
For more information click here.
16:00 - [XG] Emirate national day celebration
Come celebrate with us on Emirate national day, fly from an airport of your choice to Dubai (OMDB) which will be fully staffed by our air traffic controllers between 16z and 20z, We guarantee professional, flexible, and friendly service across the entirety of UAE airspace.
We really hope to see you there!
For more information click here.
16:00 - [PT] Portugal Online Day
We are pleased to invite you to join us every Saturday, from 1600z to 2200z to participate in the Portuguese Division Online Days.
For more information click here.
17:00 - [PL] Poland Online Evening
New series of Poland Online Evenings!
Fly or control throughout Polish skies to have magnificent fun and to collect a Division Online Day Award.
Forward to hearing you on the frequency!
For more information click here.
18:00 - [SD] Sudan Online Day
Bring your wings to our [b]Online Day[/b] every Saturday from 18z-21z
For more information click here.
18:00 - [EG] Egypt Online Day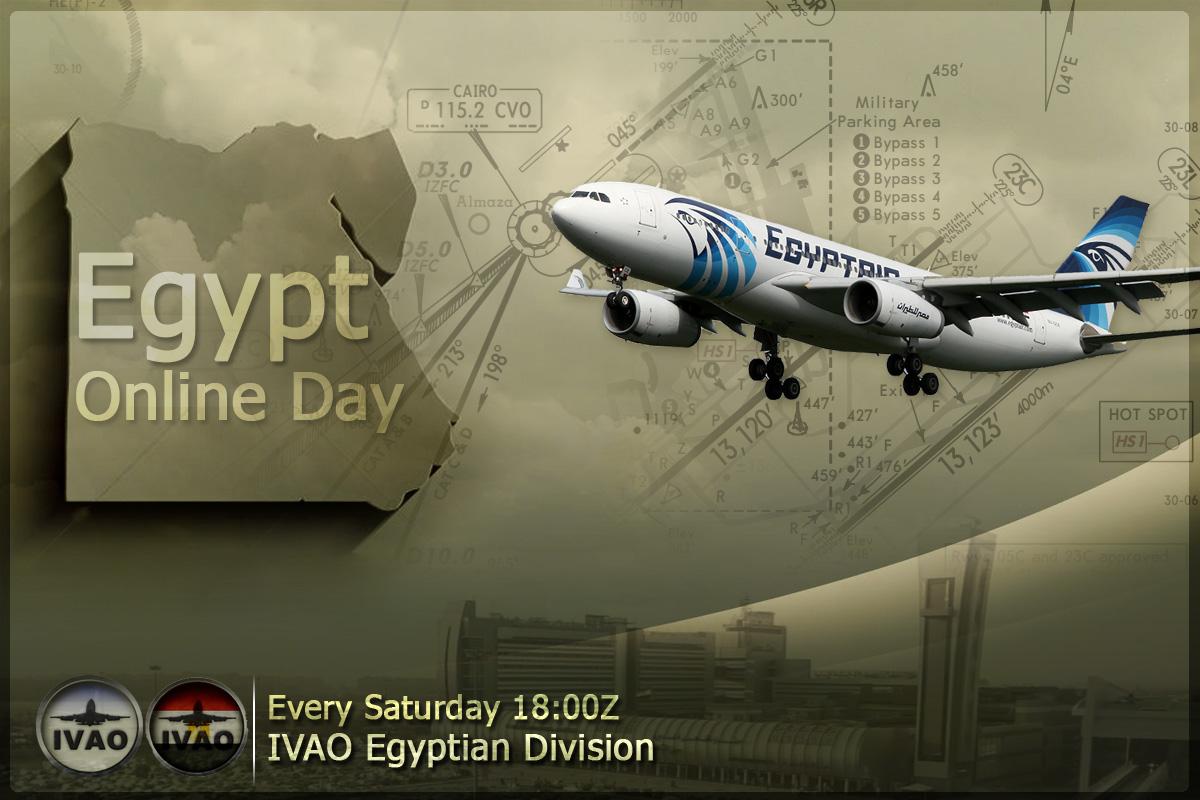 Egypt Online Day

Every Saturday IVAO Egypt will hold an Online Day Event, which will take place from 18z-21z. The event will consist of two or more aerodromes or TMAs offering FULL ATC for the duration of the event. Each Online Day will be in different locations, the locations will be chosen by members through voting through our EG Discord channel or through our EG Facebook page, the locations that receive the most votes will be those that will participate in the event.

Voting will start on Monday, and will end on the Thursday preceding the Saturday of the event.

If you have any questions, here are our email: eg-ec@ivao.aero
For more information click here.
19:00 - Ecuador Online Day
Come and fly to/from/in Ecuador and enjoy the Online Day to discover the beautiful landscapes we have in our country. Mountains, Sea, Galapagos Islands and Amazon regions are waiting for you with ATC Service from 19z every Saturday.
Report to our Tour system and get your medal after 25 participations as ATC or Pilot in our country !
For more information click here.
19:00 - [HQ+EC+BR] Amazonas Connection
The Divisions of Brazil and Ecuador invite you to participate in their 1st joint event "Amazonas Connection".

To celebrate Quito's city fest, we invite you to take your planes and fly this one-way airbridge to Manaus. It is also the opportunity for you to fly the new EC Divisional Tour "Along the Equator" which the first leg is SEQM to SBEG
For more information click here.
20:00 - [XA] North America Online Day
IVAO North America present its Global Online Day, featuring 2 airports in the division every Saturdays, from 20:00 to 23:00 UTC..


In order to obtain the XA Online Day badge you must control or fly in 25 sessions during the online days.
Members outside of the XA division must have GCA.
Each control or flying session will be reported in the MODA System under the XAONLINEDAY20 Tour.
For more information click here.