00:00 - [XR] Russian Federation and Kazakhstan Online Day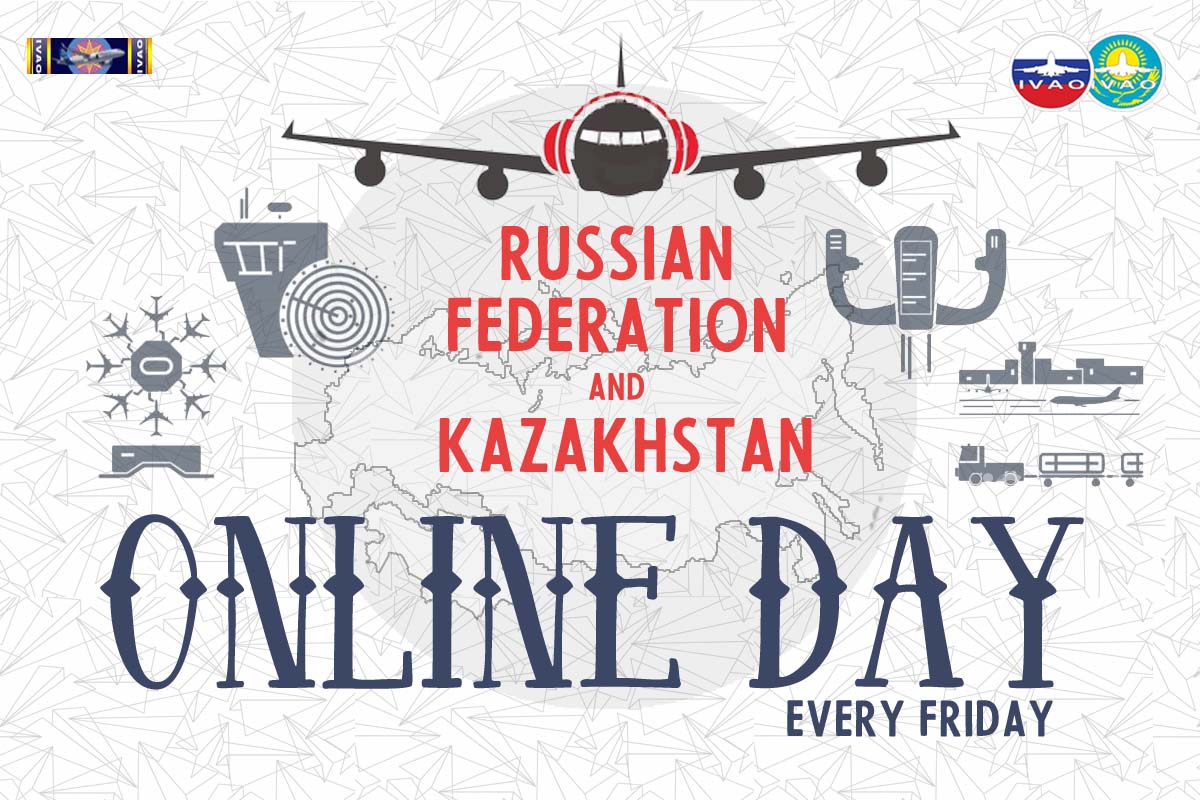 We want to welcome everyone to join us every Friday to enjoy plenty of ATC service and mini-events in the Russian Federation and Kazakstan skies.
We are extremely happy to announce that Online Day Tour is open.
See you there.
For more information click here.
12:00 - [ID] Friday Online Day
IVAO INDONESIA proudly present our ONLINE DAY every Friday at 12.00z - 16.00z, All members allowed to online as ATC or Pilots. Also after reaching 24 points, you will recive "DIVISIONAL ONLINE DAY AWARD".

For more information click here.
13:00 - [TH] Thailand Online Day
Thailand Online Day every Friday between 1300z - 1600z. ATCs and PILOTs will receive Division Online Day Award after reaching 25 points.


For more information click here.
16:00 - [IR + XR] TABRIZ TO SOCHI AIRBRIDGE 2019
Iran Division`s (IR) last official event of 2019 with the cooperation of the Russian Federation Division (XR). The event to have IFR flights as an airbridge from two nice and historic cities to each other.

So we invite you to flight from OITT to URSS or URSS to OITT on Friday, 6th of December 2019 from 16 - 19 UTC with full ATC coverage.

Looking forward to seeing you up there
For more information click here.
18:00 - [DE] Nikolaus FlyIn 2019
Lustig, lustig, tralalalala...

...soon the Nikloaus-FlyIn 2019 is here! We are happy to invite you to some yummy roasted almonds or to climb the cockpits or the ATC Tower, to take place at the traditional Nikolaus-FlyIn Hamburg. It will take place on 06th December between 18z and 21z, a quite nice opportunity to celebrate the Nicholas eve.
For more information click here.
20:00 - PORTUGAL ONLINE DAY
We are pleased to invite you to join us at fridays, to participate in the Portuguese Division Online Days, where you can flight with the FULL ATC.
For more information click here.