16:00 - [AO] Angola Online Day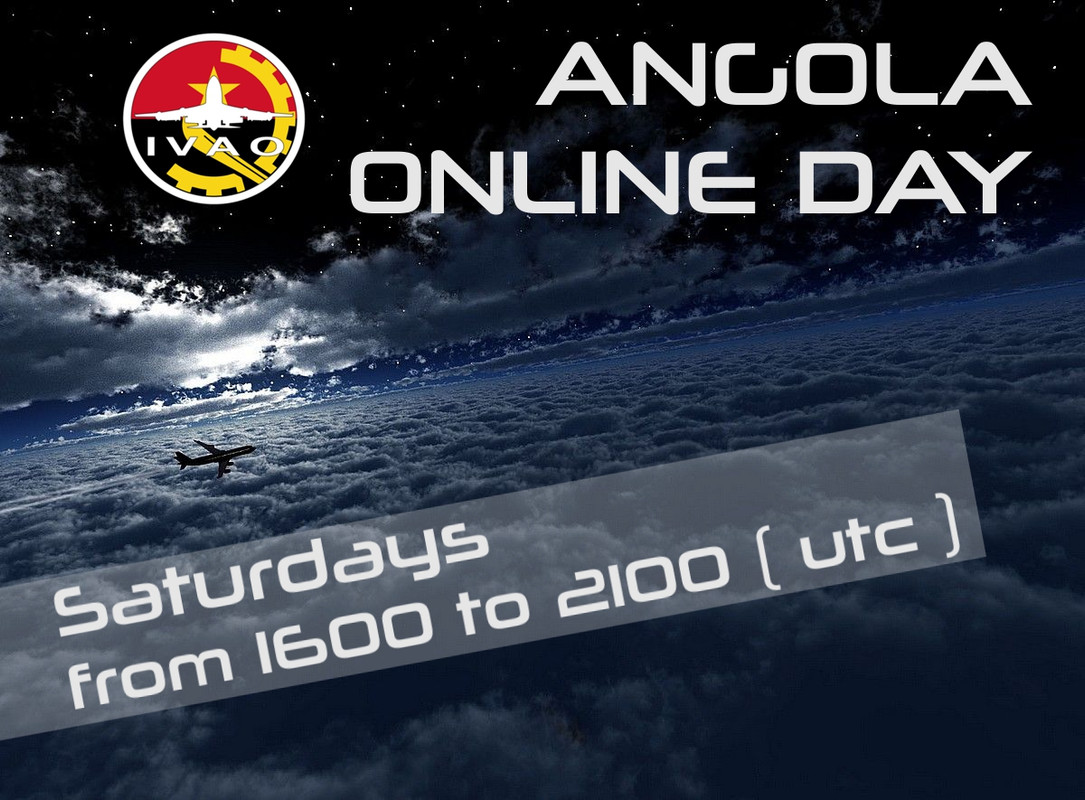 Angola division new online day 16 to 21UTC.
For more information click here.
16:00 - [MA] Morocco Online Day
You are welcome every saturdays, at the most important Morocco airports, like Casablanca, Marakesh, Fes, etc.
Make sure your flight is arriving or departing from Morocco.

To obtain the Morocco Online day badge you must participate in 25 sessions of control during our Morocco Online Evening.


Members out of Morocco division must have the GCA.
Fun are guaranteed.
For more information click here.
20:00 - [UY]PUNTA DEL ESTE SUMMER
The event will consist of recreating the commercial flights that are carried out during high-season days.
During the season, 9 airlines are added to operate the aeronautical market during the summer, with different cities in Brazil, Argentina, Asunción on the part of Paraguay and Santiago, capital of Chile.

For more information click here.
20:00 - [CO + VE] Airbridge SKBQ-SVMG
IVAO COLOMBIA and IVAO VENEZUELA have the pleasure to invite you all to our very first international event of the year. We will be hosting an airbridge between Barranquilla (SKBQ) and Margarita Island (SVMG). Prepare yourself for this event and to enjoy the Caribbean!
For more information click here.