00:00 - [XR] Russian Federation and Kazakhstan Online Day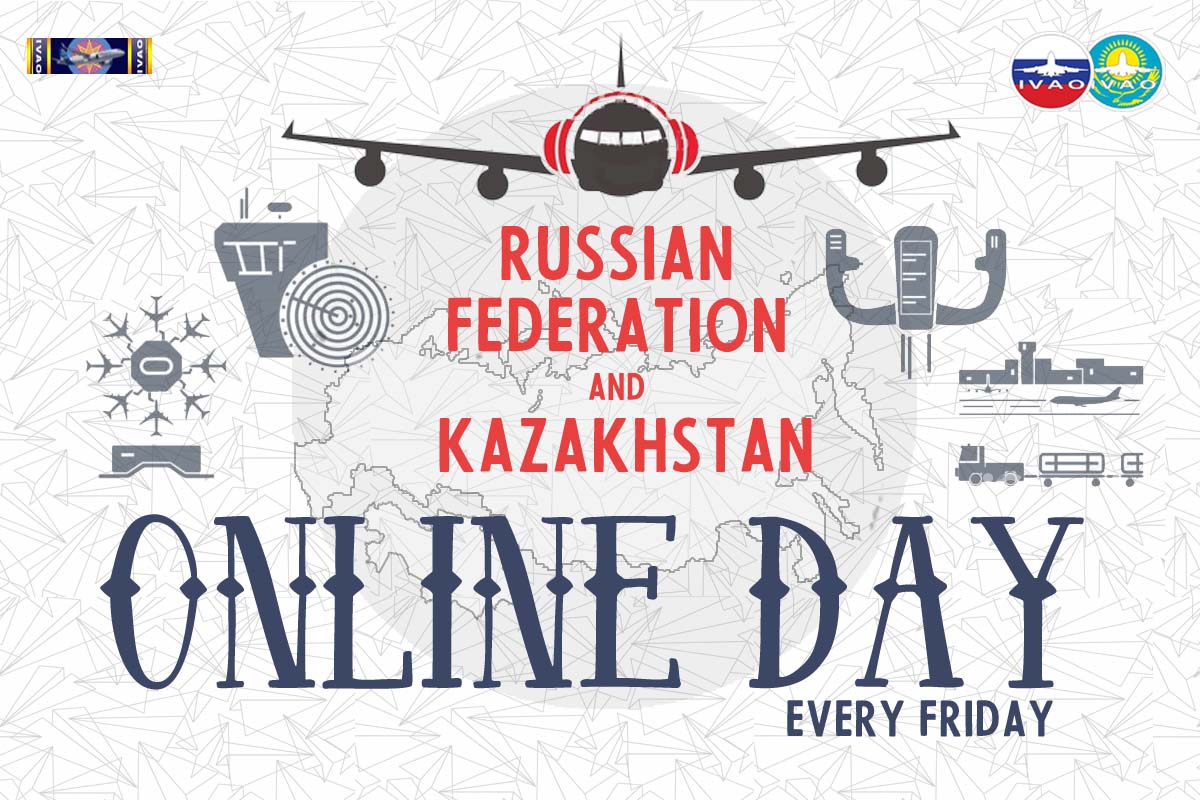 We want to welcome everyone to join us every Friday to enjoy plenty of ATC service and mini-events in the Russian Federation and Kazakstan skies.
We are extremely happy to announce that Online Day Tour is open.
See you there.
For more information click here.
12:00 - [ID] Friday Online Day
IVAO INDONESIA proudly present our ONLINE DAY every Friday at 12.00z - 16.00z, All members allowed to online as ATC or Pilots. Also after reaching 24 points, you will recive "DIVISIONAL ONLINE DAY AWARD".

For more information click here.
12:00 - [XE+TH] Mid-Autumn Festival Airbridge
The Mid-Autumn Festival is coming in September! What can be better than enjoying the full moon up on the cockpit? We are offering you a 3 hours flight from the resort island of Phuket to the metropolitan Hong Kong. The event, jointly organised by East Asia Region and Thailand Divisions, allow participants to enjoy the crowd of traffic through a number of filled ATC centres across the Laos, Vietnam and Hainan Island. Are you ready to bring along your mooncake and join us during this Mid-Autumn Festival?
The whole event will be on 13 September 2019, from 1200z to 1600z.
For more information click here.
13:00 - [TH] Thailand Online Day
Thailand Online Day every Friday between 1300z - 1600z. ATCs and PILOTs will receive Division Online Day Award after reaching 25 points.


For more information click here.