00:00 - [AR] ONLINE DAY
Every Saturday IVAO Argentina will hold an Online Day Event - We are waiting for you

Saturdays from 00:00z to 23:59z - Peak Hour: 18:00z to 21:00z
For more information click here.
10:00 - [XN] ESSA - Stockholm RFE 2021
Hello from Sweden!
It's time to head to Stockholm - Nordic Division proudly presents ESSA - Stockholm RFE 2021!
We have a variety of flights to choose from - sign up for your favorite today!
Also, private slots are available for your convenience.
For more information click here.
12:00 - [PL]POLAND ONLINE DAY 12-21Z
Come and fly to Poland! We are providing full ATC every saturday from 12z to 21z
For more information click here.
16:00 - Warsaw > Vienna - One Way Airbridge
Event Date: 13th November 2021
Event Time: 1600z - 2000z
Event Type: AirBridge (One way)
Country: Austria and Poland(XN)
Airports involved: EPWA and LOWW

Welcome to the second edition of Warsaw - Vienna Airbridge. Last year, we flew to Warsaw and this year we kindly invite you to fly the other way round to the capital of Austria, Vienna.
For more information click here.
17:00 - [DZ] ALGERIA ONLINE DAY
WELCOME TO THE ALGERIAN AIRSPACE
IVAO Algeria Division presents an Online Day, every Saturday at 1700z - 2000z.
Full coverage of ATC with great service.
Come fly in the Algerian sky and discover the different airports!
The Algeria Division wish you a good flight !
For more information click here.
18:00 - [EG] Egypt Online Day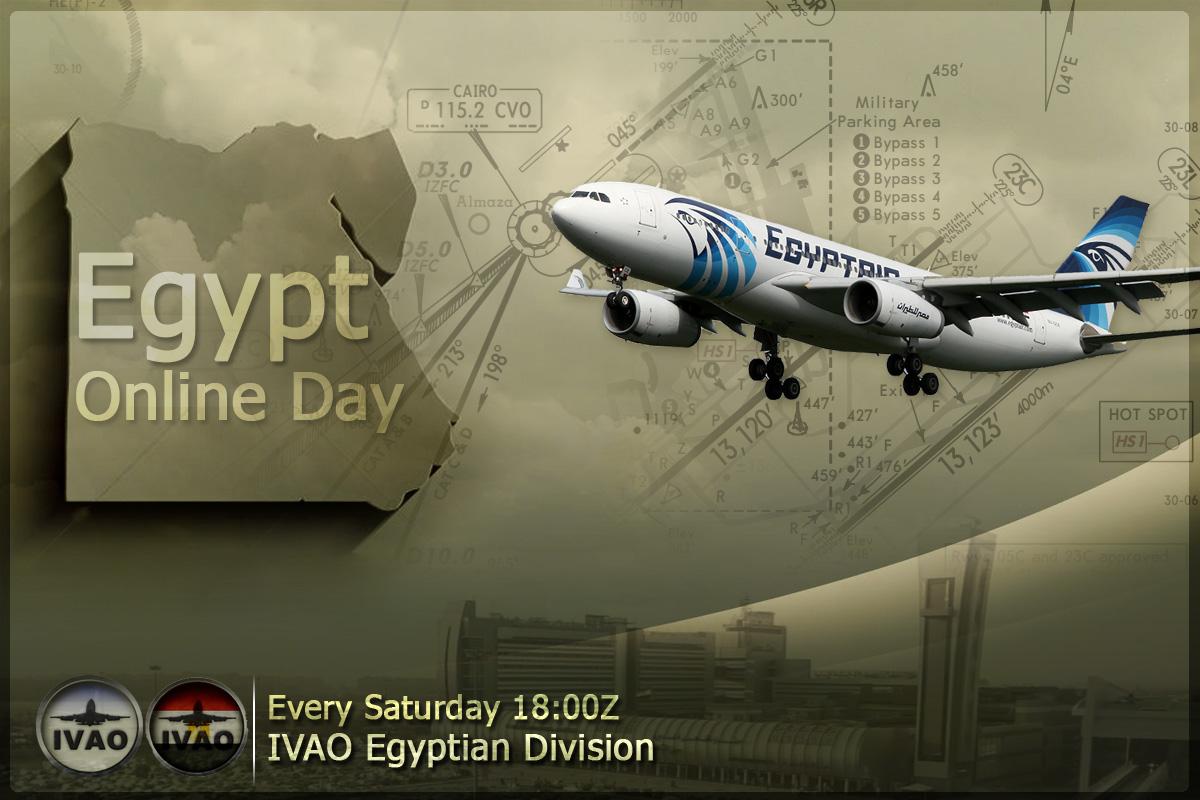 Egypt Online Day

Every Saturday IVAO Egypt will hold an Online Day Event, which will take place from 18z-21z. The event will consist of two or more aerodromes or TMAs offering FULL ATC for the duration of the event. Each Online Day will be in different locations, the locations will be chosen by members through voting through our EG Discord channel or through our EG Facebook page, the locations that receive the most votes will be those that will participate in the event.

Voting will start on Monday, and will end on the Thursday preceding the Saturday of the event.

If you have any questions, here are our email: eg-ec@ivao.aero
For more information click here.
19:00 - [VE] Venezuela Online Day
The Venezuela Division wants to invite you to participate in its weekly event "Online Day Venezuela." .
with full control in Venezuela.
We are waiting for you, we are counting on you!
For more information click here.
21:00 - [HQ+CO+EC] Major Airbridge CO-EC
IVAO Colombia and IVAO Ecuador come back together and unite their strength to give you another edition of their Bidirectionnal Airbridge. This time we are waiting you for a flight under full control service between Cali (SKCL) and Guayaquil (SEGU).
We invite you to join us on 13th November 2021 to participate in this amazing Major Airbridge Event!

For more information click here.