17:00 - [XN+PL] Göteborg - Poznan Airbridge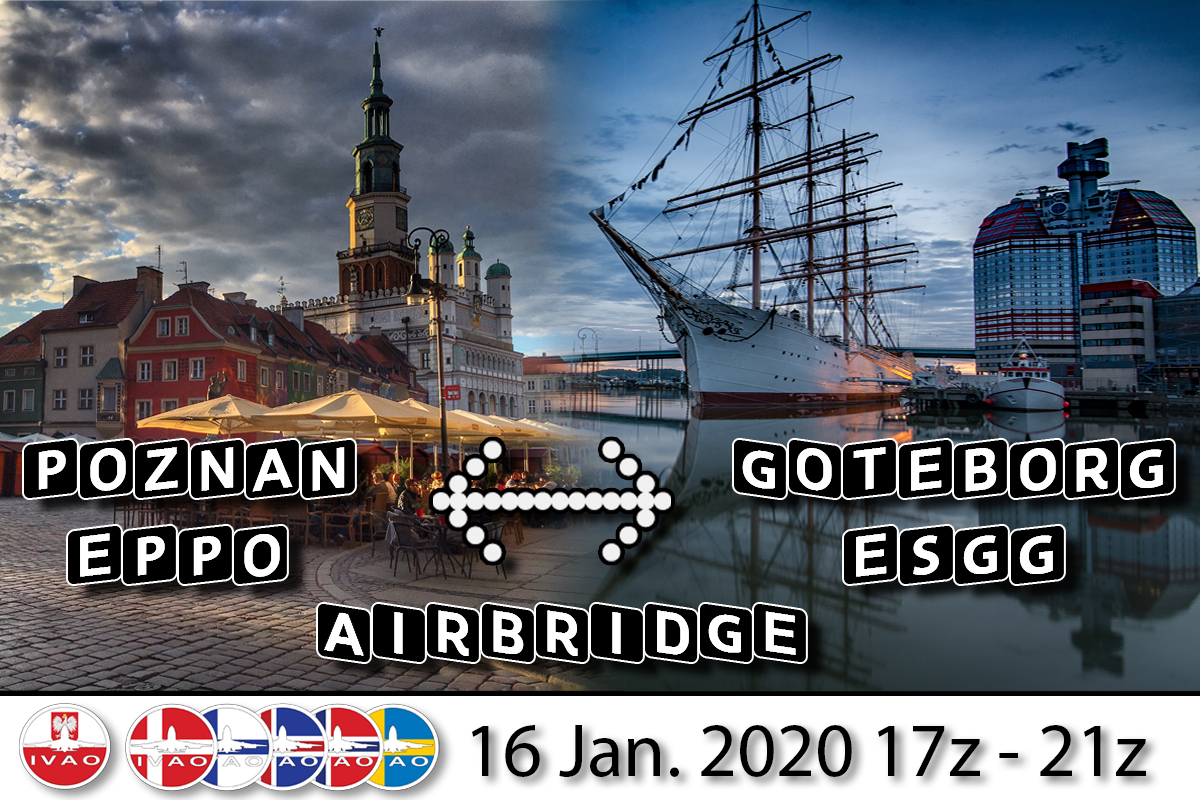 Ladies and Gentlemen, IVAO Nordic Region and IVAO Polish Division are really happy and proud to present you our first event of the year: The Poznan - Göteborg Airbridge. Poznan is a Polish important cultural and business centre while Göteborg is the second-largest city in Sweden located in the South West Part famous all over the world for its world-class seafood and magnificent coast lines.
For more information click here.