17:00 - [XN] Arctic Cycle Triangle: EFIV-ENTC-ESNQ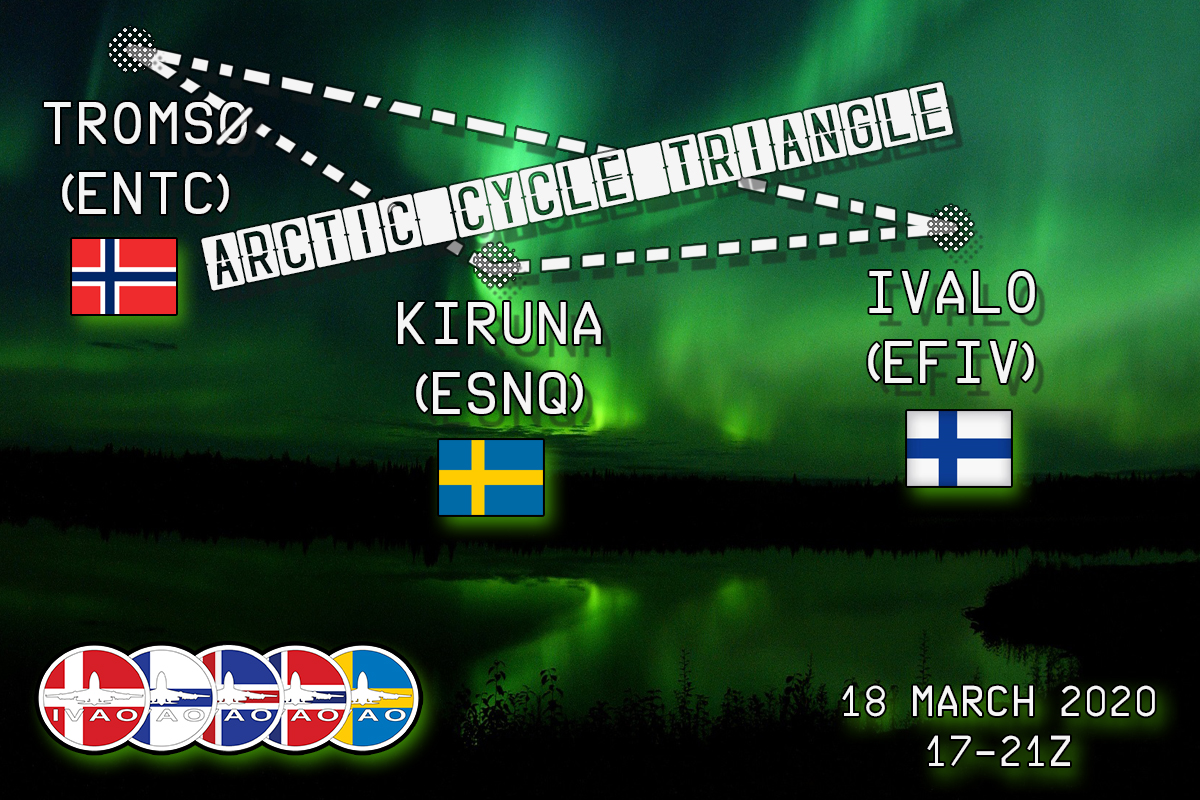 It's time for a triangle to be made. We're up in the Winter Wonderland of snowy Finland, Sweden and Norway. We are here under a fantastic Norther Lights to Connect 3 Small Airports in an Arctic Cycle Triangle. Each Route of your choice can be flown in any order, from any of these three airports with any Aircraft in compliance with airports' specifications! Enjoy the snow, beautiful landscapes and challenging approaches.
For more information click here.
17:00 - [UY] #StayAtHome Montevideo Fly In n' Out
Bored in your COVID-19 quarantine?

Come and join us in a flight to or from Carrasco Int'l (SUMU)!
All kinds of aircraft will be accepted (L, M or H) with any kind of flight you want to take part on. So that you can enjoy your time at home!

Full control: SUEO_CTR, SUMU_APP y SUMU_TWR

#StayAtHome
For more information click here.