00:00 - [XR] Russian Federation and Kazakhstan Online Day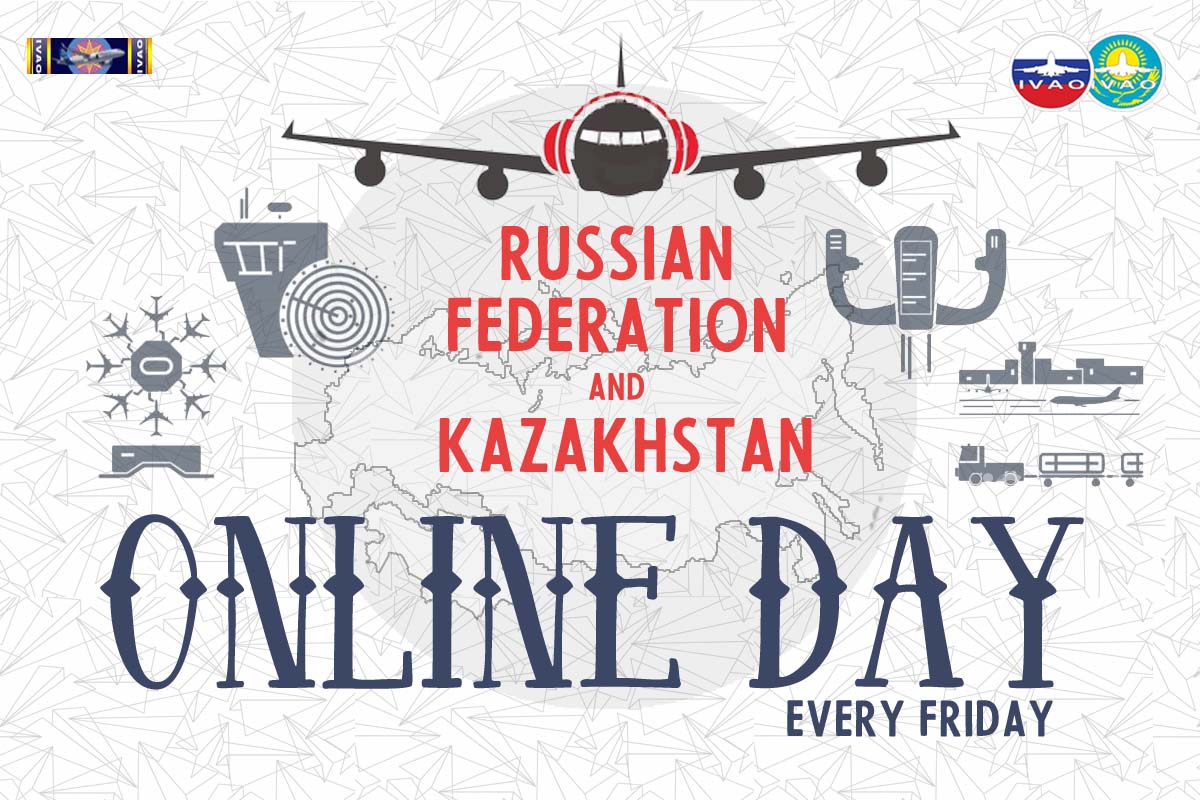 We want to welcome everyone to join us every Friday to enjoy plenty of ATC service and mini-events in the Russian Federation and Kazakstan skies.
We are extremely happy to announce that Online Day Tour is open.
See you there.
For more information click here.
12:00 - [ID] Friday Online Day
IVAO INDONESIA proudly present our ONLINE DAY every Friday at 12.00z - 16.00z, All members allowed to online as ATC or Pilots. Also after reaching 24 points, you will recive "DIVISIONAL ONLINE DAY AWARD".

For more information click here.
13:00 - [TH] Thailand Online Day
Thailand Online Day every Friday between 1300z - 1600z. ATCs and PILOTs will receive Division Online Day Award after reaching 25 points.


For more information click here.
16:00 - [CZ+HQ] Open Skies RFE
It is the tradition – worldwide known event of the Czech Division of IVAO, in the brand new look, a lot better, with the glamorous name – Open Skies.

Another year passed, and we would like to present you the annual Open Skies RFE. You can look forward to fly to either the Czech capital – Prague or to Brno, Ostrava and other international airports and enjoy a fully-staffed Prague FIR. Our trained and experienced controllers in vIATCC in Pilsen will guide you to runway from 18th October 2019, 16:00 UTC to 19th October 2019, 22:00 UTC. Follow me service will be available on request.

As in the previous year, we have prepared a booking for you! This year, it includes around 1.000 flights from and to Prague, Brno, Ostrava, Pardubice and Karlovy Vary.
For more information click here.
16:00 - [XN] Bergen Friday Night Rush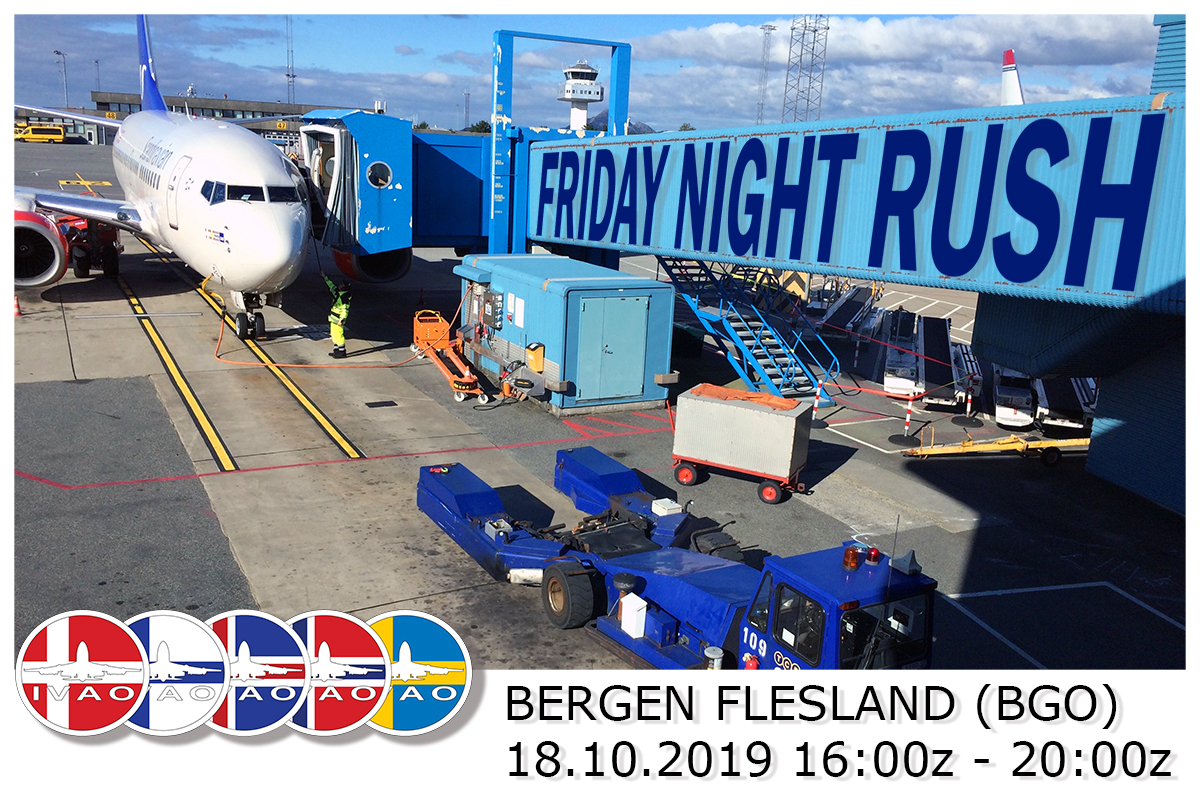 On behalf of IVAO Nordic Region, it's our pleasure announce the last Friday Night Rush in the Nordic Skies. Bergen Flesland Airport (ENBR) is ready to open its gates October the 18th from 16:00z to 20:00z. We have created a crowded timetable with 44 departures and 44 arrivals, selecting real life schedules in order to offer you the best possible experience. There's a lot of choice between international and domestic flights with different air frames in order to give you the opportunity to choose your favorite flight with your favorite airline!
For more information click here.
20:00 - PORTUGAL ONLINE DAY
We are pleased to invite you to join us at fridays, to participate in the Portuguese Division Online Days, where you can flight with the FULL ATC.
For more information click here.