00:00 - [HQ+XG] Destination Dubai 4.0
GCC Division's fourth edition of its major annual event, Destination Dubai. Fly into Dubai International Airport (OMDB) from 22 participating airports with full ATC coverage.
For more information click here.
16:00 - [RO] Transylvania Fly-In
The Romanian division invites you to join the Transylvania FLY IN & OUT event. The three airports involved in this event are Cluj-Napoca, Sibiu and Targu Mures. Come fly IFR and enjoy the new NAPOC Approach position, offering radar services to all three airports. If VFR conditions are met, you can also fly between these three airports.
For more information click here.
16:00 - [AO] Angola Online Day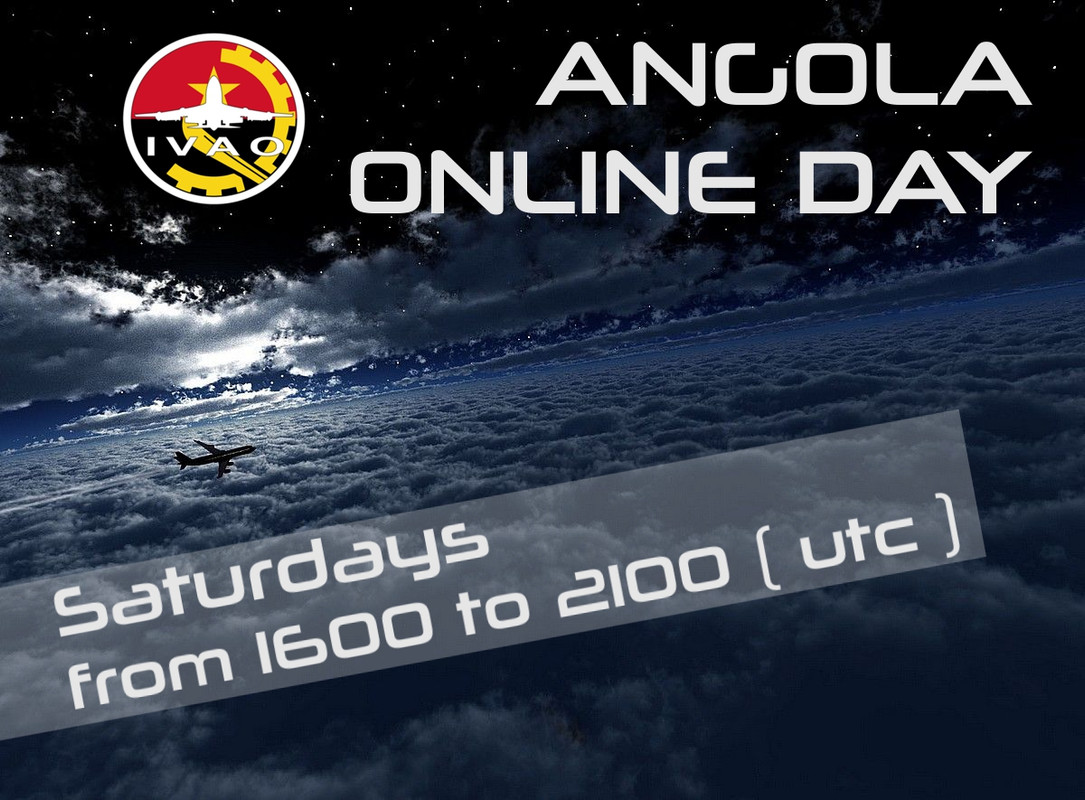 Angola division new online day 16 to 21UTC.
For more information click here.
16:00 - [MA] Morocco Online Day
You are welcome every saturdays, at the most important Morocco airports, like Casablanca, Marakesh, Fes, etc.
Make sure your flight is arriving or departing from Morocco.

To obtain the Morocco Online day badge you must participate in 10 sessions of control during our Romania Online Evening.

[img]https://www.ivao.aero/data/images/awardsdiv/OD.gif[/img]

Members out of Morocco division must have the GCA.

Fun are guaranteed.
For more information click here.
17:00 - [KW] Kuwait National & Liberation Days 2019
Kuwait Division is celebrating State of Kuwait 58th National Day & 28th Liberation Day, an occasion that expresses Kuwaitis belonging, loyalty and pride of their homeland.

In this honorable occasion Kuwait Division is organizing a free flight event on Sat. 23rd Feb 2019 From 17:00z – 21:00z From/To OKBK.
For more information click here.