00:00 - CL Online Evening
Come and fly at Chilean Airspace, all sundays. Between 2000 - 23000z
For more information click here.
12:00 - [HQ-XN] Helsinki RFO 2021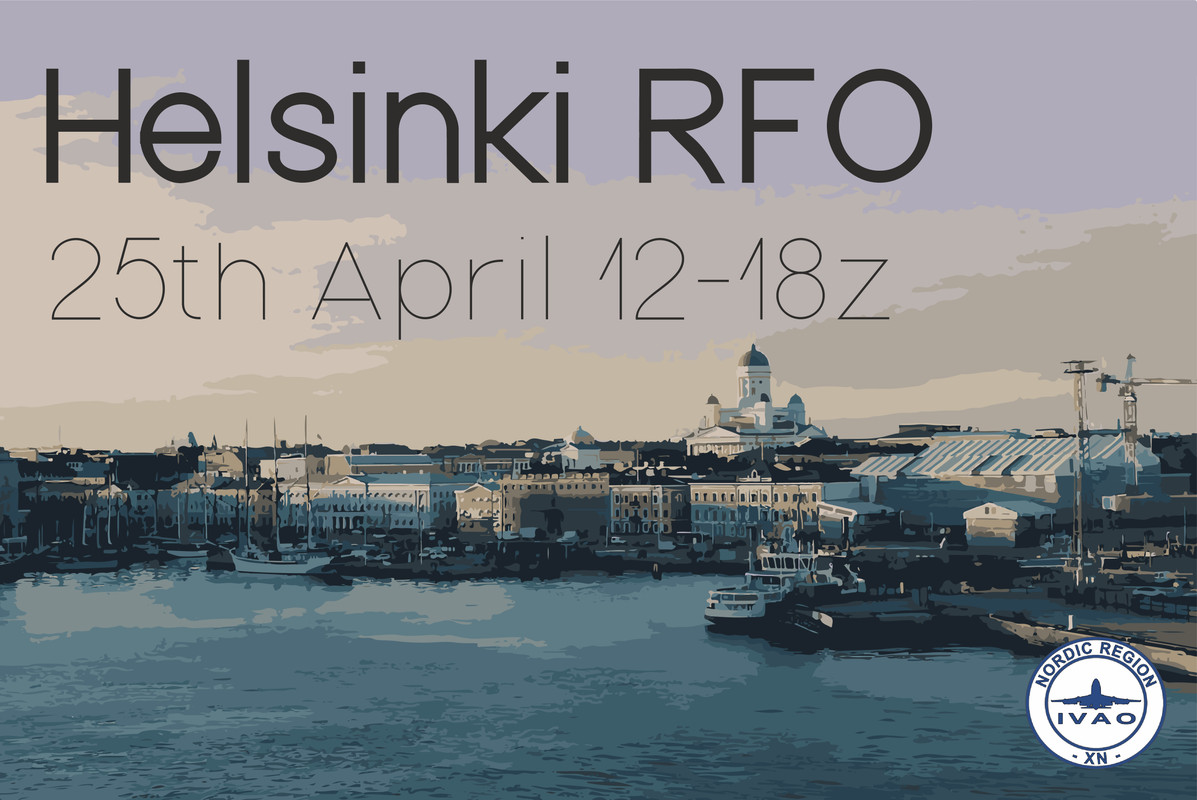 IVAO Nordic Region is proud to present our next Event: HELSINKI REAL FLIGHT OPERATIONS (RFO) 2021. Helsinki is the capital and the most populous city of Finland. Located on the shore of the Gulf of Finland, is located 80 kilometres north of Tallinn (Estonia), 400 km east of Stockholm (Sweden) and 300 km west of Saint Petersburg (Russia). Helsinki-Vantaa Airport is the main international airport of the city of Helsinki. The airport is by far the busiest in Finland and the fourth busiest in the Nordic countries in terms of passenger numbers.The airport is the main hub for Finnair, the flag carrier of Finland, and its subsidiary Nordic Regional Airlines (known also as NoRRa). This year we have chosen a RFO instead of a Classical RFE since nowadays preparing a timetable it's a real challenge!
For more information click here.
14:00 - [CH] Swiss Sunday
After the typical hourlong family dinner, the pile of homework, or the hours of doing nothing, come fill up the Swiss skies! A blast of fresh air before diving back into the week.

Bring over your wings to Switzerland and meet our beautiful airports. Come on to do some IFR between our main airports or take your VFR certified plane out of your hangar!
For more information click here.