00:01 - [CL] CHILE ONLINE DAY
Chile Online Day takes place every Sunday from 00:01z. Come and join us, full ATC coverage service and a escalated rate of pilots in the skies.

We hope see you there.

For more information click here.
12:00 - [XR+HQ] Real ATC in Anichkov Palace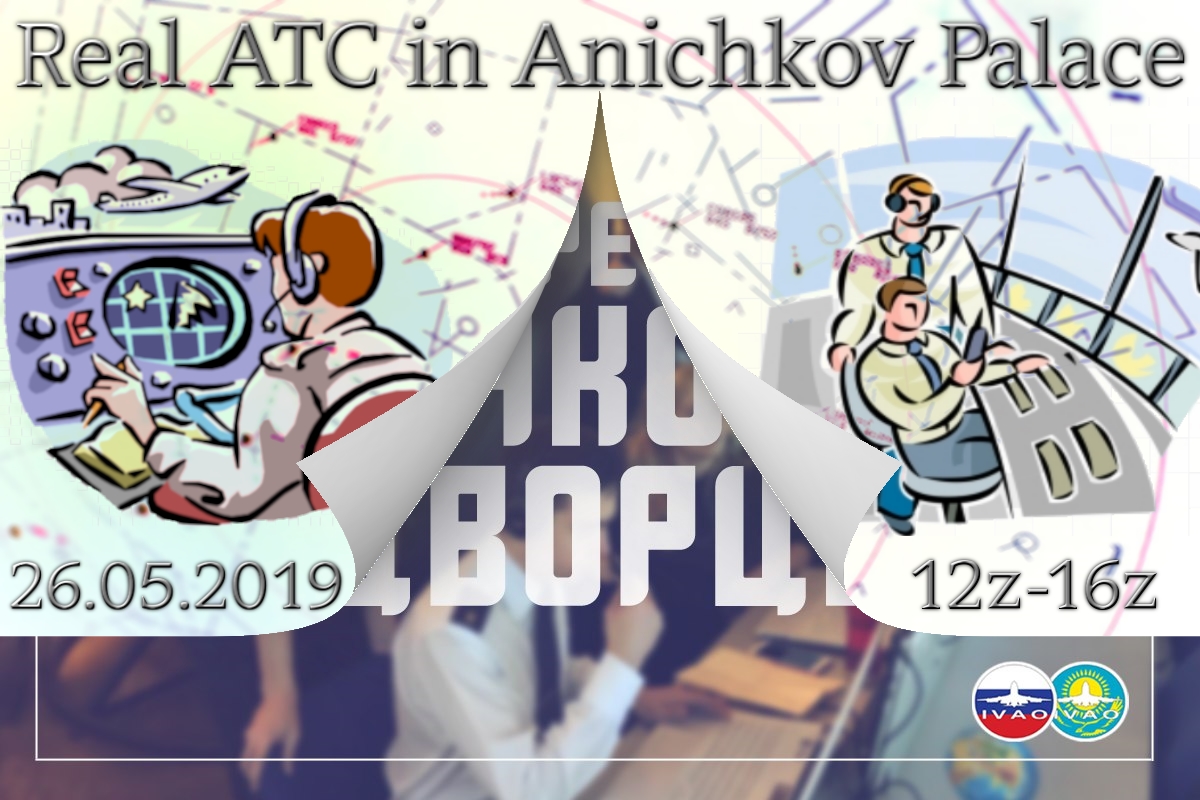 Dear virtual pilots!
XR division is proud to present probably the most attractive and interesting events from whole variety - Real ATC controlling in IVAO!!!
We have invited professionals from Saint Petersburg "Pulkovo" airport to bring the high real standards into the network and enormous pleasure and unforgettable experience to the pilots served by them. So we see no reason for missing this great opportunity!
For more information click here.
14:00 - [TN] Tunisia Online Day
Every Sunday IVAO Tunisia is having its weekly Online day
Time : 1400z - 1800z
For more information click here.
16:00 - [CH] Swiss Sunday
Dear Pilots and Controllers,


After the typical hourlong family dinner, the pile of homework or the hours of doing nothing, come fill up the swiss skies! A blast of fresh air before diving back into the week.

Bring over your wings to Switzerland and meet our beautiful airports. Come on to do some IFR between our main airports or take your VFR certified plane out of your hangar!
For more information click here.
17:00 - [DE] Password Event
Password Event on 26/05/2019 at EDDL from 17z - 20z.
Be attentive, you have to answer one question correctly before landing, or you will go around.
For more information click here.
18:00 - [HR] Croatia Online Evening
Croatia Online Evening is organised every Sunday from 18:00z. Come and join us, expect extended ATC service and enjoy the magnificent scenery of our country.

We're looking forward to seeing you!
For more information click here.
18:00 - [FR+XB] European Elections Airbridge
On Sunday 26 May European citizens are called to vote for the European elections. In the evening of 26 May deputies will fly between the two European capitals Brussels and Strasbourg. Hence, we need aircraft and pilots. In control of your most refined airplane, fly between Brussels (EBBR) and Strasbourg (LFST) from 18:00z to 20:00z!
For more information click here.
20:00 - [CO] ONLINE EVENT FIR BAQ
IVAO COLOMBIA division invites you to participate in the ONLINE EVENT FIR SKEC event. An event where you can fly or control in the FIR of Barranquilla giving life to one of the busiest areas of the country. Get ready and join us in this event!
For more information click here.