00:00 - [AR] ONLINE DAY
Every Saturday IVAO Argentina will hold an Online Day Event - We are waiting for you

Saturdays from 00:00z to 23:59z - Peak Hour: 18:00z to 21:00z
For more information click here.
12:00 - [PL]POLAND ONLINE DAY 12-21Z
Come and fly to Poland! We are providing full ATC every saturday from 12z to 21z
For more information click here.
16:00 - [HQ+TR+XR+UA+RO+GE] Black Sea Overload Vol. 2
The Romanian, Turkish, Ukrainian, Georgian and Easter Europe and Asia Divisions invite you to join an overload event between five of our airports!

As a pilot you can fly between any two airports an will have full ATC coverage!
For more information click here.
17:00 - [DE+HU] Nürnberg-Budapest Airbridge
Two cities-one thing in common!

Slow but steady the winter is coming and everyone is getting in Christmas mood. People buy presents, drink mulled wine and visit Christmas markets. But why don't you come to one of the most famous Christmas markets of Europe? Nuremberg and Budapest are best known for their beautiful decorated markets. Therefore, the German and Hungarian Division would like to invite you to the Nürnberg-Budapest Airbridge.
On 27th November you can fly between 17z and 20z[/b] from Nürnberg to Budapest or the other way around.

For more information click here.
17:00 - [XG] Bahrain to Dubai Password Event
XG Division invites you to participate in the password event so you will have to try to find the password to land in order to avoid go around, therefore, this is your opportunity to show up your skills in aviation and to refresh your knowledge in procedures and especially charts .so fire up your engines and join in the fun!
For more information click here.
17:00 - [DZ] ALGERIA ONLINE DAY
WELCOME TO THE ALGERIAN AIRSPACE
IVAO Algeria Division presents an Online Day, every Saturday at 1700z - 2000z.
Full coverage of ATC with great service.
Come fly in the Algerian sky and discover the different airports!
The Algeria Division wish you a good flight !
For more information click here.
18:00 - [EG] Egypt Online Day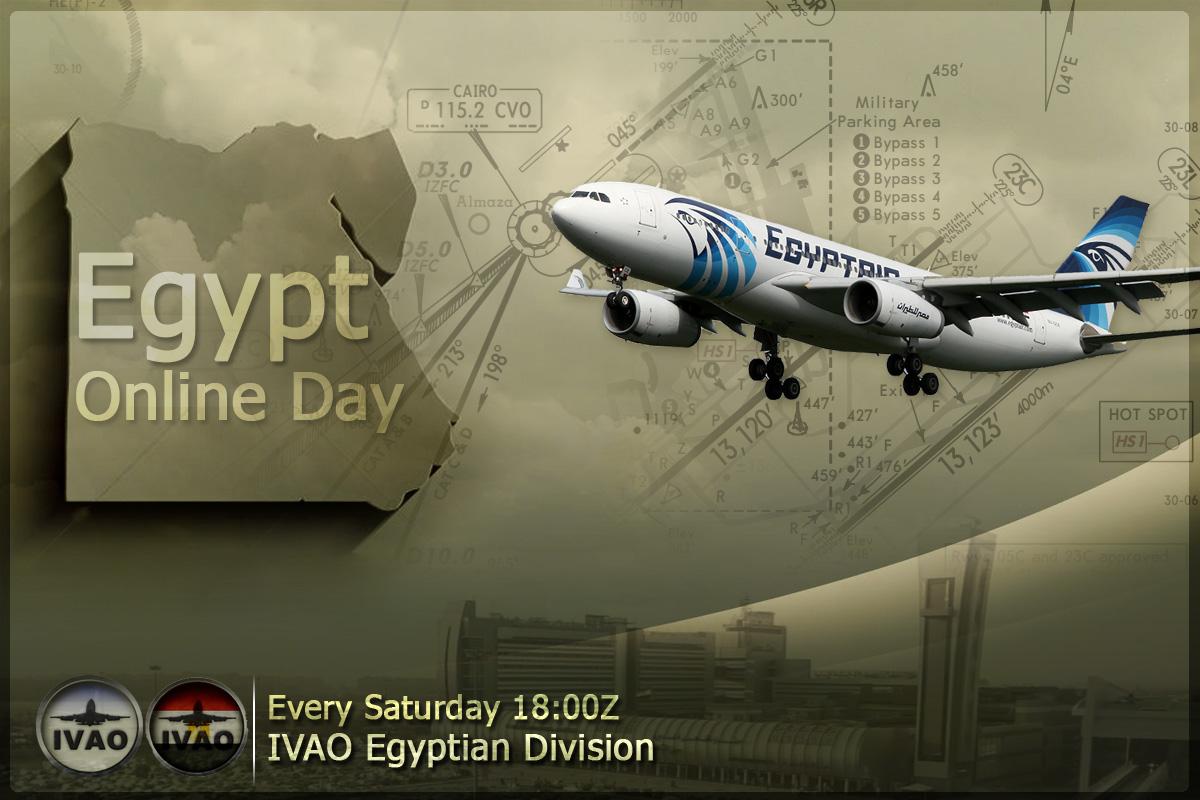 Egypt Online Day

Every Saturday IVAO Egypt will hold an Online Day Event, which will take place from 18z-21z. The event will consist of two or more aerodromes or TMAs offering FULL ATC for the duration of the event. Each Online Day will be in different locations, the locations will be chosen by members through voting through our EG Discord channel or through our EG Facebook page, the locations that receive the most votes will be those that will participate in the event.

Voting will start on Monday, and will end on the Thursday preceding the Saturday of the event.

If you have any questions, here are our email: eg-ec@ivao.aero
For more information click here.
19:00 - [VE] Venezuela Online Day
The Venezuela Division wants to invite you to participate in its weekly event "Online Day Venezuela." .
with full control in Venezuela.
We are waiting for you, we are counting on you!

For more information click here.