00:00 - [30 JUN | 18Z - 21Z] [RO+TR]Bucharest & Dalaman Airbridge
Dear Pilots,
The Romania and Turkey Divisions proudly invite you fly with us between one of the most popular and cultural destination Bucharest and Dalaman
You are welcome to fly from Bucharest LROP to Dalaman LTBS or vice versa, enjoying full ATC services
For more information click here.
05:30 - [IR] IRA655 Memorial - Tehran(OIII) to Bandar Abbas(OIKB) Airbridge
IranAir Flight 655 was an IranAir civilian passenger flight from Tehran to Dubai. On 3 July 1988, the aircraft operating this route was shot down by the United States Navy guided missile cruiser USS Vincennes. The incident took place in Iranian airspace, over Iran's territorial waters in the Persian Gulf, and on the flight's usual flight path. The aircraft, an Airbus A300 B2-203, was destroyed by SM-2MR surface-to-air missiles fired from Vincennes.

All 290 on board, including 66 children and 16 crew, died. This event ranks eighth among the deadliest disasters in aviation history, 11th if including the 9/11 attacks, which include ground casualties; the incident retains the highest death toll of any aviation incident in the Persian Gulf.

Now the IVAO Iran Division presents an event on 30 June 2017 from 05:30z to 08:30z as Tehran to Bandar Abbas Airbridge. Come and join us to keep the memory of all IR655 PAX who died innocently.
For more information click here.
18:00 - [EG+TN] Tunis - Cairo Airbridge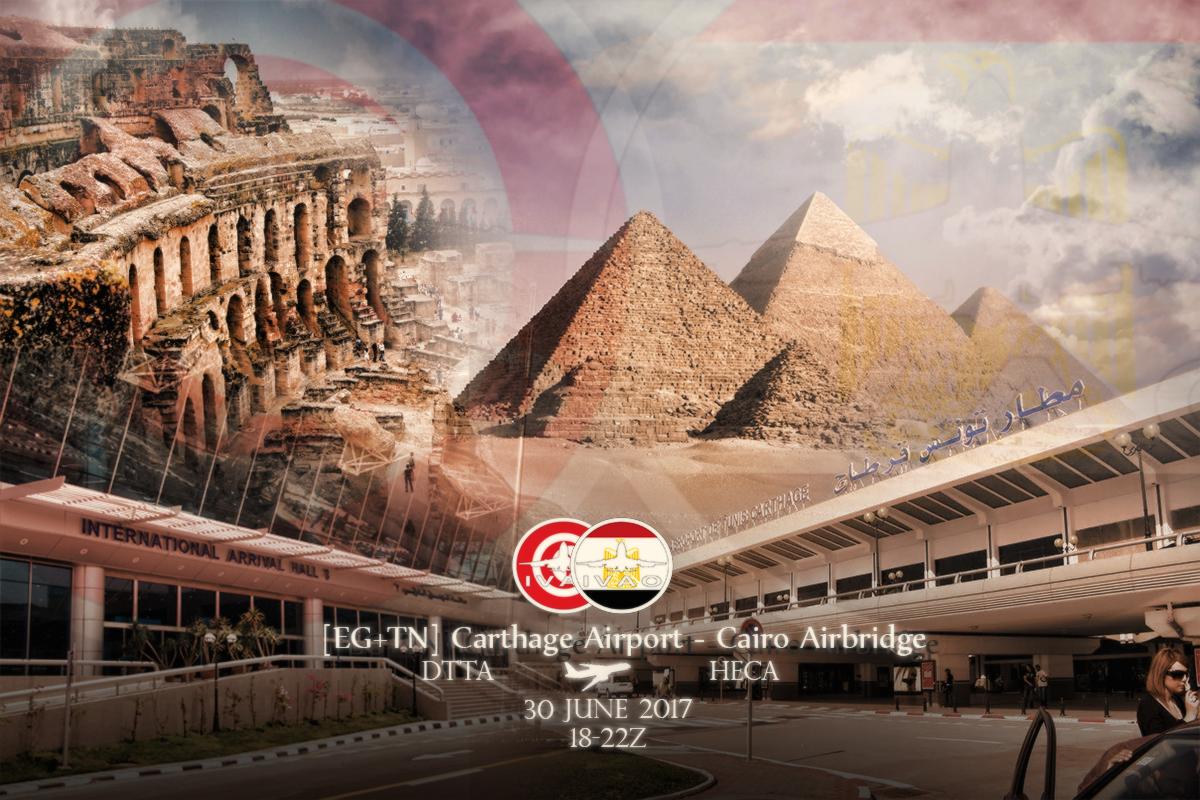 IVAO Tunisia and IVAO Egypt proudly presents Airbridge Event between DTTA Tunis Carthage Airport and HECA Cairo Airport. The event will take place on 30th June at 18z until 22z. You can expect a full ATC coverage , total spirit "As real as it gets"!
For more information click here.
19:00 - [DZ] Algerian Online Day

RUSH HOUR IN ALGERIAN SKY.

IVAO Algerian Division presents an Online Day every Friday at 1900z.
Great coverage of ATC with great service.


DZ Division wish you good flight !


All charts are available at: Algeria Charts

Come and fly in Algeria !
For more information click here.