12:00 - [RO+HQ] Bucharest RFE 2019
The Romanian division invites you to join the Real Flight Event for our country's largest airport: Henri Coanda International.

A Real Flight Event is an event where the real world airline schedules of an airport are followed during the time of event by all the participants.

Take advantage of the full ATC coverage of the Romanian Airspace and come visit our beautiful capital city!
For more information click here.
16:00 - [AO] Angola Online Day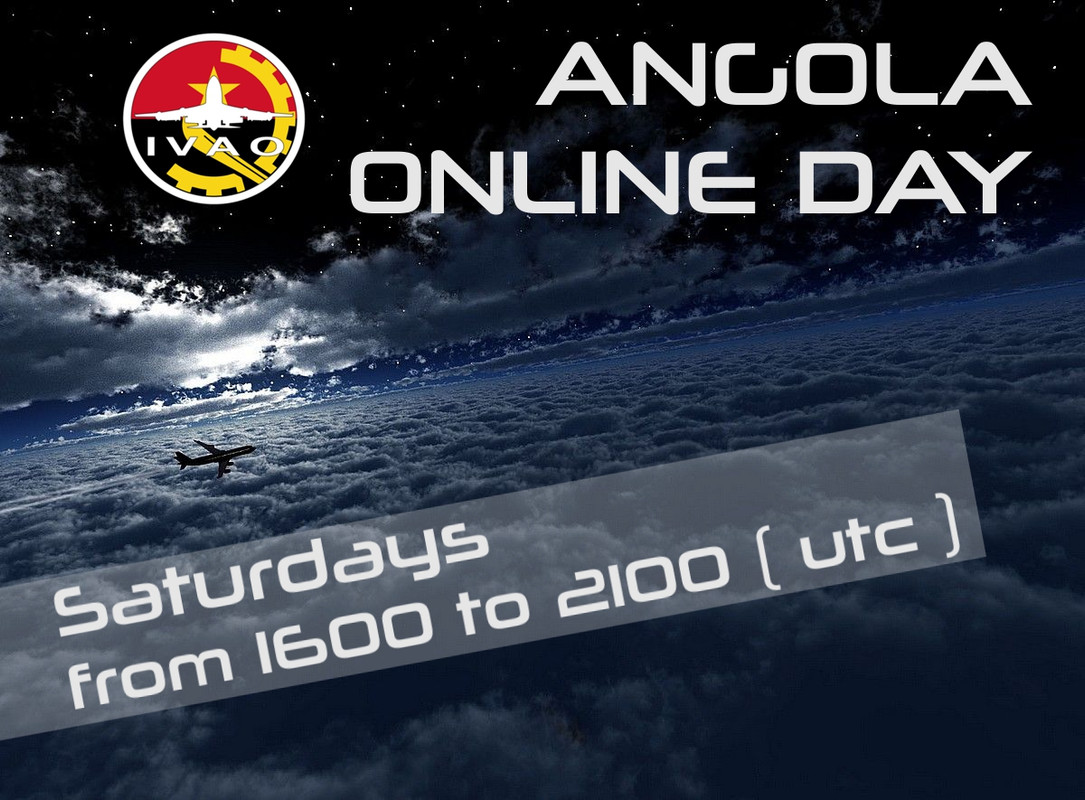 Angola division new online day 16 to 21UTC.
For more information click here.
16:00 - [MA] Morocco Online Day
You are welcome every saturdays, at the most important Morocco airports, like Casablanca, Marakesh, Fes, etc.
Make sure your flight is arriving or departing from Morocco.

To obtain the Morocco Online day badge you must participate in 10 sessions of control during our Romania Online Evening.

[img]https://www.ivao.aero/data/images/awardsdiv/OD.gif[/img]

Members out of Morocco division must have the GCA.

Fun are guaranteed.
For more information click here.
18:00 - [XU] West Coast Connection
For this event, we are opening up Shannon airport for you to enjoy the full ATC coverage that is provided by the United Kingdom and Ireland MCD.
For more information click here.