00:00 - [PE] Online Day
Hey!
Let's fly and enjoy our Online Day.
For more information click here.
00:00 - [BR] Online Day
Todos os Sábados (com excessão aqueles que já tenham outros eventos) a IVAO Brasil fará um Evento Online Day, que acontecerá das 19z-22z. O evento consistirá de dois ou mais aeródromos ou TMAs oferecendo FULL ATC durante toda a duração do evento. Cada Online Day será em localidades diferentes, as localidades serão escolhidas pelos membros por meio de votação pelos nossos canais do discord ou pela nossa pagina do facebook, as localidades que receberem a maior quantidade de votos serão as que partiparão do evento.

A votação se iniciará na segunda feira, e se encerrará na quinta feira precedente ao sábado do evento.
For more information click here.
03:00 - [UY] Uruguay Online Day, ALL DAY!!
Come fly and enjoy in our online day, every saturday all day long!!
(Peak hour 19z - 23z)
09:00 - [CH+FR+XA+XU] Independence Day LSZH-KJFK
We are celebrating the independence day of the USA with a one-way Airbridge Zurich to New-York. Come and join us to get a unique experience while crossing the Atlantic ocean!
For more information click here.
13:00 - [XR] 11th Annual The Malachite Casket (USSS Fly-in)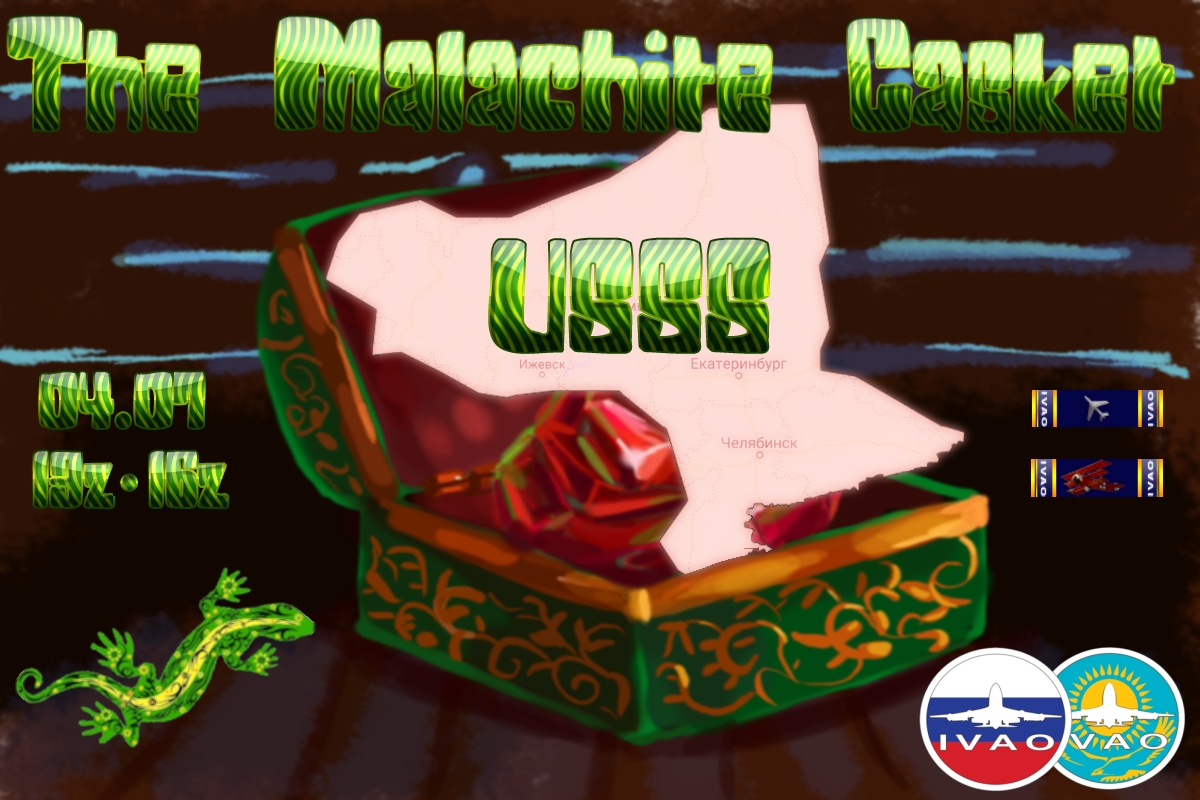 Dear friends!

We are glad to announce the 11th anniversary annual The Malachite Casket Event.
The Malachite Casket" is a folktale (the so-called "skaz") of the Ural region collected and reworked by Pavel Bazhov. Every year since 2010 we meet in the Ekaterinburg to wonder how beautiful and fairy this part of Russia is. We hope that you will share the moment with us and help us make the Ural skies crowded. We develop the "as real as it gets" concept further and further: this time "transit" frequency and small, fast, and yellow surprise on the ground. Also, to make this event outstanding all neighboring FIRs will be covered with ATC, so the choice of the departure point is yours! We all meet in USSS on the 4th of July!
Hope to see you there!!
For more information click here.
16:00 - [ES-AT] PALMA - VIENNA AIRBRIDGE
We are pleased to announce our next joint event between the Spanish and Austrian divisions, on July 4th, between 16z and 20z.
For more information click here.
16:00 - [PT] Portugal Online Day
O Onlineday continuará a cobrir o espaço aéreo português inteiro, no entanto, todas as quartas-feiras irá ser lançada uma rota especifica para o Onlineday, de maneira a torná-lo mais dinâmico e apelativo. Essa rota será publicada sempre no Discord da Divisão como também nos comentários do post do fórum.


The Online Day will still cover the entire Portuguese airspace, however, on each Wednesday, the IVAOPT division will publish a specific route that is suggested to be flown.
This route will be published on the IVAOPT divisional Discord channel and in the commentary section of the forum post.
For more information click here.
17:00 - [XM] Online Day
Prepare your wings to fly and enjoy our XM division online day, every Saturday starting 17z until 21z.
For more information click here.
17:00 - [PL] Poland Online Evening
New series of Poland Online Evenings!
Fly or control throughout Polish skies to have magnificent fun and to collect a Division Online Day Award.
Forward to hearing you on the frequency!
For more information click here.
18:00 - [EG] Egypt Online Day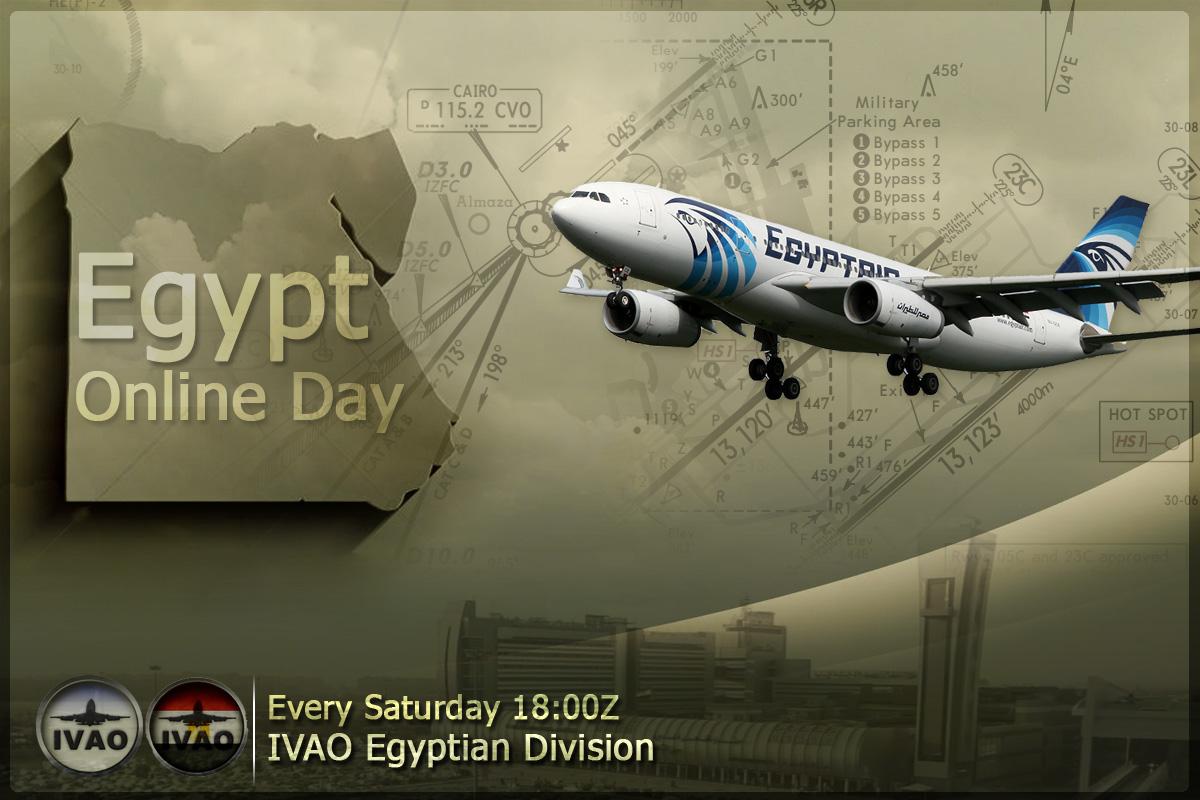 Egypt Online Day

Every Saturday IVAO Egypt will hold an Online Day Event, which will take place from 18z-21z. The event will consist of two or more aerodromes or TMAs offering FULL ATC for the duration of the event. Each Online Day will be in different locations, the locations will be chosen by members through voting through our EG Discord channel or through our EG Facebook page, the locations that receive the most votes will be those that will participate in the event.

Voting will start on Monday, and will end on the Thursday preceding the Saturday of the event.

If you have any questions, here are our email: eg-ec@ivao.aero
For more information click here.
18:00 - [SD] Sudan Online Day
Bring your wings to our [b]Online Day[/b] every Saturday from 18z-21z
For more information click here.
20:00 - [XA] Miami Online Day
IVAO North America / MIAMI ARTCC is staffed for you Miami ARTCC ONLINE DAY every Saturday at 2000Z!!.


In order to obtain the XA Online Day badge you must control or fly in 25 sessions during the online days.
Members outside of the XA division must have GCA.
Each control or flying session will be reported in the MODA System under the XAONLINEDAY20 Tour.
For more information click here.