00:00 - [XR] Russian Federation and Kazakhstan Online Day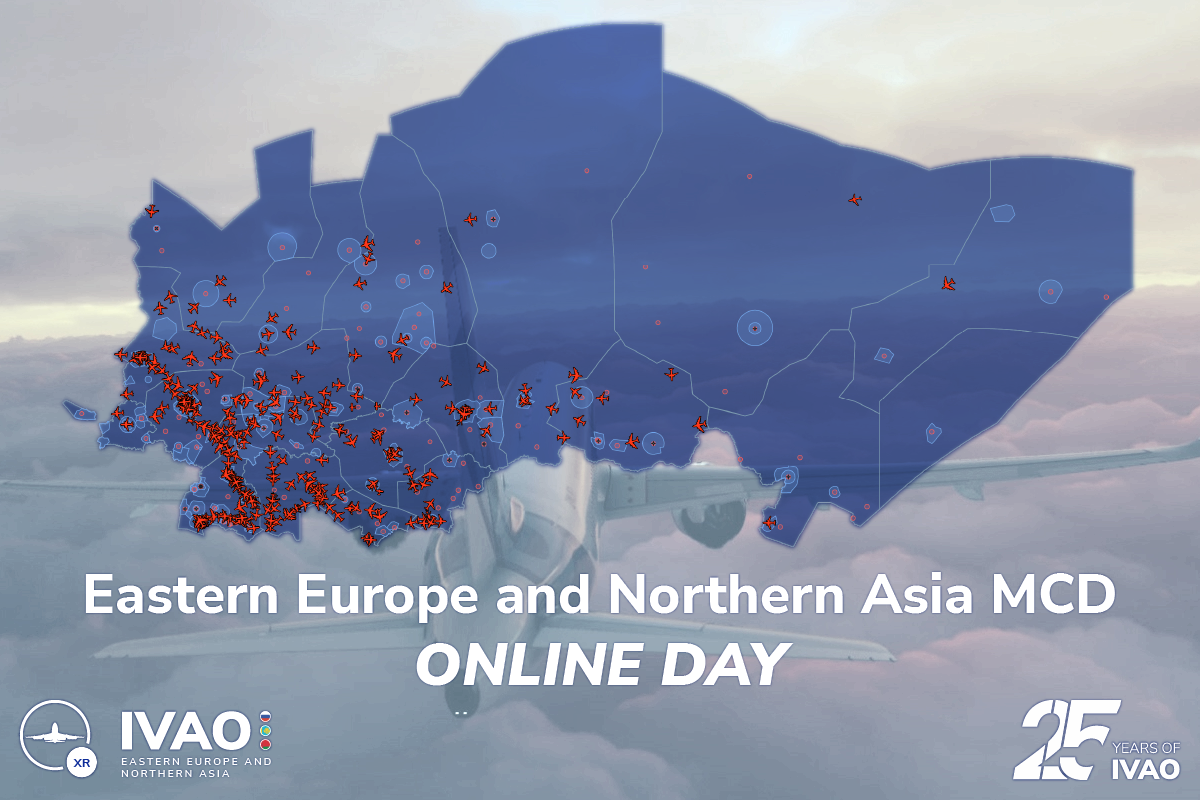 We want to welcome everyone to join us every Friday to enjoy plenty of ATC service and mini-events in the Russian Federation and Kazakstan skies.
We are extremely happy to announce that the Online Day Tour is open.
See you there.
For more information click here.
00:00 - [ES] ONLINE DAY
SPANISH ONLINE DAY
For more information click here.
12:00 - [ID] Friday Online Day
IVAO INDONESIA proudly present our ONLINE DAY every Friday at 12.00z - 16.00z, All members allowed to online as ATC or Pilots. Also after reaching 24 points, you will recive "DIVISIONAL ONLINE DAY AWARD".

For more information click here.
18:00 - [XB] BeLux Online Evening
Every Tuesday and Friday BeLux Region is having its weekly Online Evening. The goal of this evening is to attract as much traffic as possible to one or more focus airports situated in Belgium and Luxembourg. These focus airports will vary from time to time in order to give the participating pilots and controllers the possibility to explore the different commercial airports in the vicinity. Make sure to check the page below before participating to the Online Evening to see where the traffic activity will be going on. We look forward to seeing you there!
For more information click here.