00:00 - [XR + HQ] SVO 24h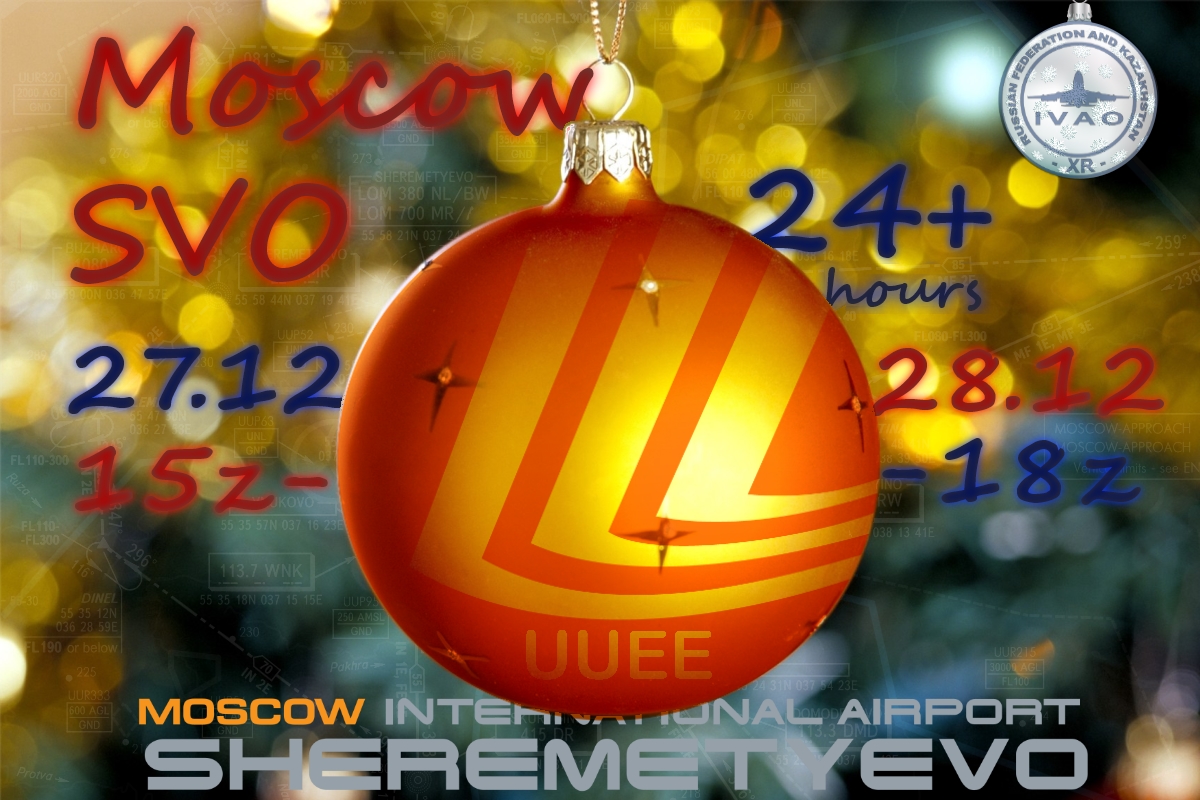 New Year is coming soon to every home. United Russian-Kazakhstan division decided to cheer pilots, so on the eve of this gorgeous holiday, we invite everyone to take part in this year's last event. SVO 24hours, which will take place on 27-28 of december. This 24H event will let you plunge into the pre-new-year hustle and bustle of the busiest zone of Russia, in Moscow.
For more information click here.
16:00 - [MA] Morocco Online Day
You are welcome every saturdays, at the most important Morocco airports, like Casablanca, Marakesh, Fes, etc.
Make sure your flight is arriving or departing from Morocco.

To obtain the Morocco Online day badge you must participate in 10 sessions of control during our Romania Online Evening.

[img]https://www.ivao.aero/data/images/awardsdiv/OD.gif[/img]

Members out of Morocco division must have the GCA.

Fun are guaranteed.
For more information click here.
17:00 - [AO] Angola Online Day
Each saturday Angola division is inviting you to the Angola Online Day.
For more information click here.